In my world, people who can complete a 12 hour road trip in one day are my literal heroes. I don't know how it's done. My limit is about 4 hours/day. After that, I am a mess.
"Whhhhhhyyyyyy is this road never-ending?"
"How are we already out of beef jerky?
Seriously, it's not pretty. In fact, my kids are much better at road-tripping than I am. They play a zillion new games on their tablets and are happy as clams, while I look at the clock 25 times an hour wondering why it's not moving faster.
BUT!!! Over the years I've learned a few things that make road trips more tolerable, one of which is telling the story of our trip through photos and video (and also, saving up podcasts, finding fun places to stop for snacks, and sleeping).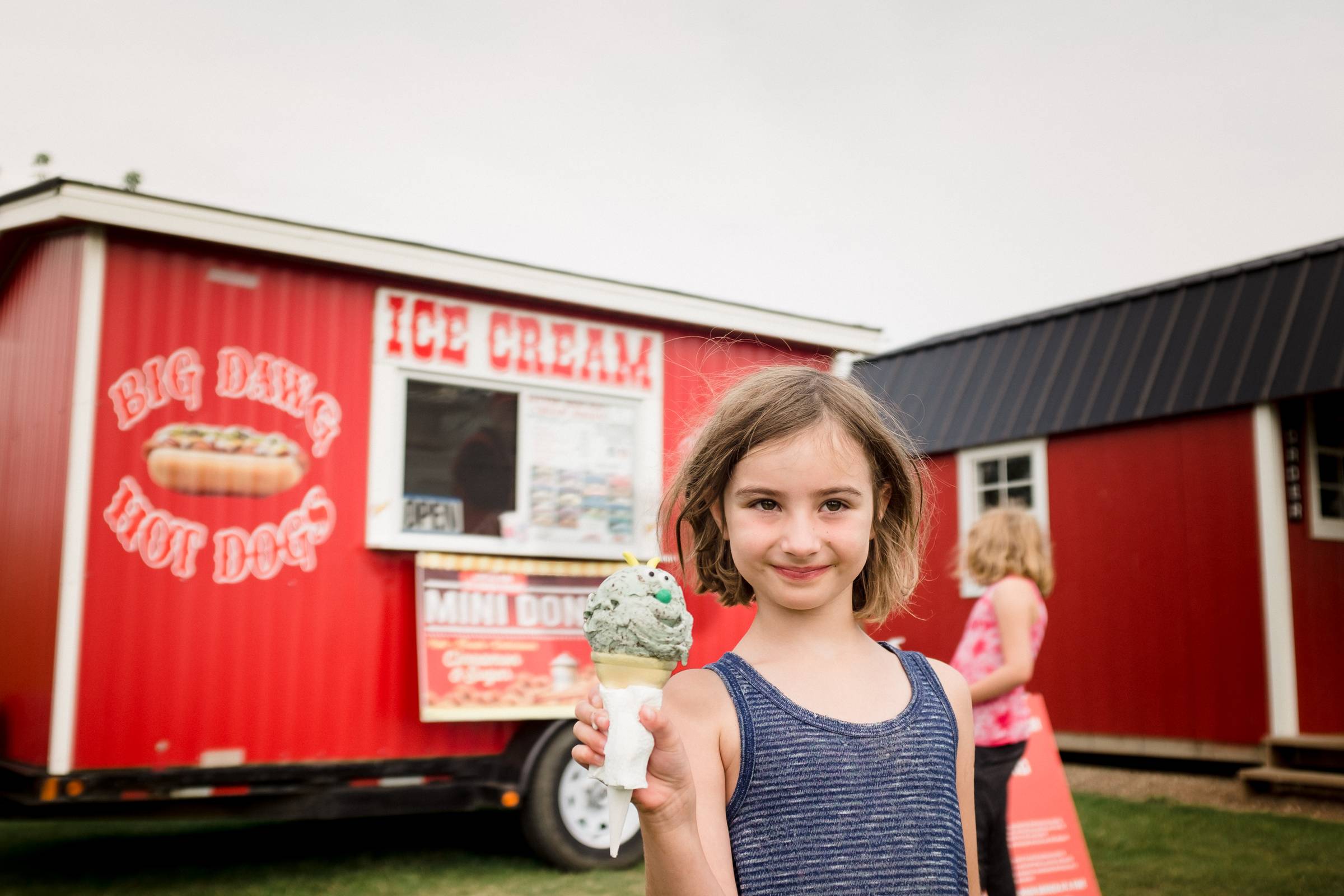 **this is at the giant egg in vegreville and they make ice cream cones with fun faces – worth the stop!
If I have a purpose for the hours on end of the open road, I'm a much happier traveller.
SO! If you're heading out all crammed up in a car this summer, here are my top 7 tips for photographing your summer road trip adventures.
Have a look and then get snapping away (and videoing – if you're feeling fancy). Once you're home, you can use a simple program like iMovie to put it all together with music. Your kids will thank you.
And, with that, I'm off in the truck again this weekend.
Chat soon,
Kelly
p.s. I have availability for one (ONE) more family or newborn session in October, 2 in November and 1 in December. That's IT for 2021. Want in? Hit me up.
p.p.s. (There's really no good way to segue this!), this is my absolute new favourite travelling bra. I live in them while we're camping and I can't recommend enough.
p.p.p.s. I'm working on a new blog posts/newsletter about our favourite campgrounds. I wrote this one a few years ago and it's still totally valid, but I have more new spots to add. Keep an eye out for that.